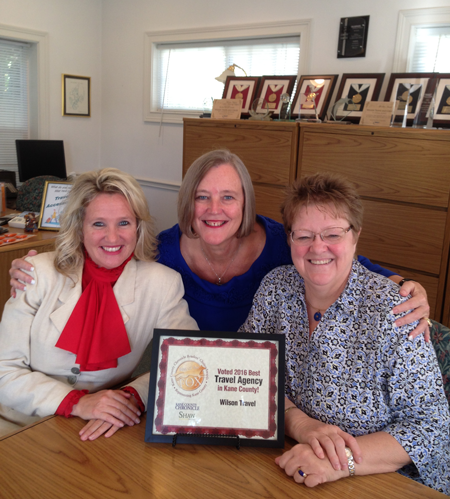 ---
We are THE SOURCE for Exotic Travel!
Why? Because we've been there!
When searching for an experienced travel counselor to help you plan those exotic or adventurous trips on your bucket list...look no further. Chances are...we've been there!
RIVER CRUISE SPECIALS!
2016 River Cruises are on Sale Now!

Call us for the best River Cruise prices and availability!
Call For Reservations or Information
630-377-3700
With over 52 Years in business, Wilson Travel and Cruise is the Fox Valley's #1 name in travel! Our staff is comprised of award winning, world-wide travel specialists, group travel pros and destination wedding experts. We are committed to saving you from "internet overload" by providing you a comfortable, time-saving, one-stop vacation planning experience. We strive to search for the best "value" and greatest adventure for your vacation dollars. We are excited to start planning your next vacation!
Not sure when... or where they'd like to go?

For every occasion...Give the Gift of Travel !

Wilson Travel & Cruise Gift Certificates available
in the amount of $100 or more!

Calling after hours? Look no further!
You can easily book your vacation below and we will follow up with the details the next business day. Just click an icon below.