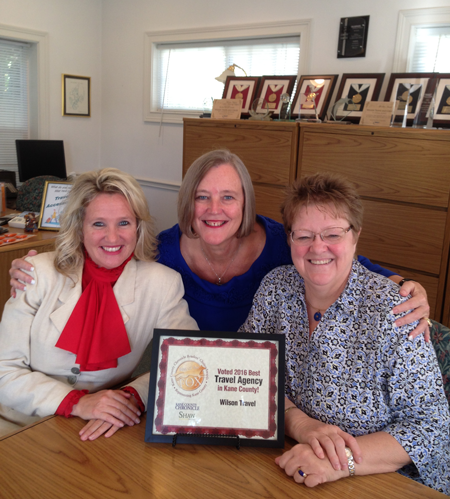 Our agency is celebrating its
55th Anniversary!
Thank You to our wonderful clients who have supported us throughout the years. YOU are the reason for our success. We are grateful for the opportunity to serve you and play a part in creating your vacation memories. We look forward to working with you again this year!
Join the Celebration!
Destination Events at our office –
Join us for an evening presentation followed by Q & A and refreshments -
March 21st Tuesday 6-7 pm for African Safaris
Vacations hosted by our staff –
Check out the "Join Our Groups" page for all the details – Click Here
Out and About in the Community –
Watch us marching down the street!
St Charles – St Patrick's Day Parade – March 11th
Geneva – Swedish Days Parade – June 25th
Special Offers and Cost Savings –
Check back as we continually add these promotions!
Calling after hours? Look no further!
You can easily book your vacation below and we will follow up with the details the next business day. Just click an icon below.